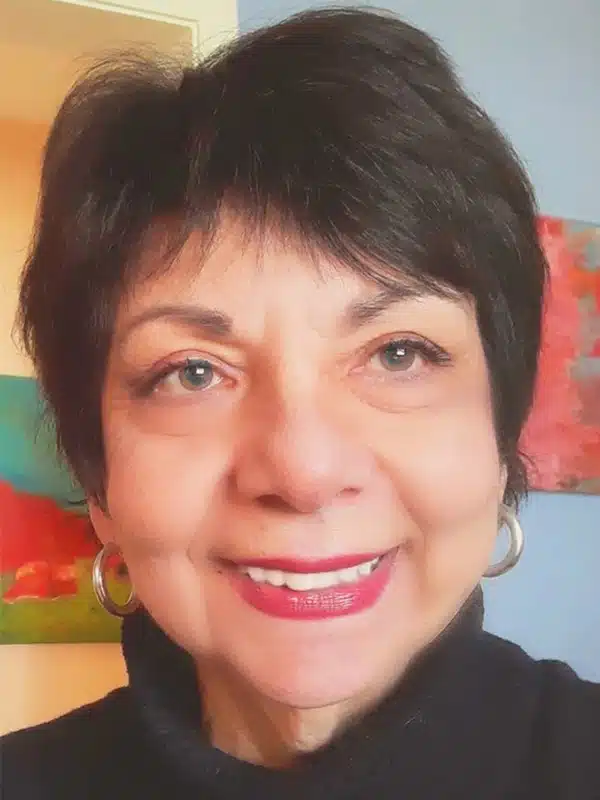 Camille Gregorian is a licensed independent clinical social worker with over thirty years of experience in health and mental health.  She received her MSW from RI College School of Social Work and enjoyed a career as a hospital social worker in the areas of psychiatry, critical care, and general medicine at Rhode Island, The Miriam Hospital and at Duke Medical Center. In 2004, she moved into a leadership role as Manager of Clinical Social Work at Rhode Island Hospital and later at The Miriam Hospital.  Leaving management in 2019, she became a therapist at The Center for Weight and Wellness. 
Camille's clinical focus is on helping clients develop a more peaceful relationship with food.  She focuses on healthy weight loss and weight management, incorporating CBT, ACT and supportive psychotherapy to help patients achieve both short and long-term goals.  She has professional and personal experience with Bariatric Surgery Programs as well as with medically supervised weight loss programs.
Camille is now able to pursue a life-long interest in art and enjoys abstract, intuitive painting.  She also enjoys travel, reading and spending time with family and friends.
Video Visit with Camille Gregorian
Call Camille Gregorian
Email Camille Gregorian