How a Psychologist Can Help You Lose Weight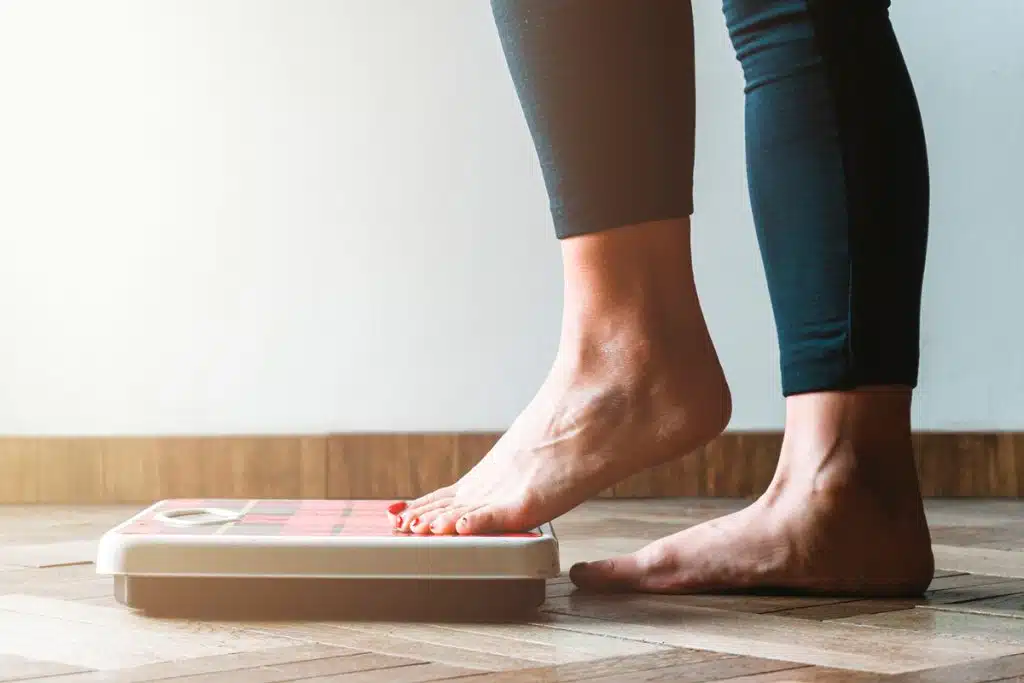 Weight is something many people struggle with. You try dieting and exercise but nothing seems to work, at least not for the long term. The problem with diets is that they often produce short term results. As soon as you go back to eating the way you did before the diet, the weight comes back on. You may have heard nutritionists talk about making a lifestyle change, but that may seem daunting. What's the answer? 
For many people their struggle with weight and nutrition is psychological. This means that in order to achieve any real and lasting results, you need to work with a weight loss psychologist. Weight loss psychology gets to the root of your unhealthy habits and helps you establish a healthier lifestyle. 
What is the psychological approach to losing weight?
Weight loss psychology is a form of behavioral therapy. Behavioral therapy aims to help the patient learn healthy behaviors and eliminate unhealthy ones. In this case a weight loss coach can help you learn healthier habits such as exercising regularly and avoiding overeating. Through behavior psychology you make permanent changes in your behavior that not only help you lose weight, but keep it off. 
What does weight loss therapy look like?
Weight loss therapy in practice could look like any one or a combination of the following: 
Individual sessions with a weight loss coach.

You may meet individually with a medical weight loss coach who will help you establish healthy habits and eliminate unhealthy ones. The schedule will be based on your needs and the recommendation of your weight loss psychologist. 
Group sessions led by a weight loss psychologist

You may also meet with a group of others who are attempting weight loss psychology. Group sessions provide support and a feeling that you are not alone in your struggle. You may also establish accountability partners who can help you stick to healthy habits. 
Online sessions individually or with a group.

You don't necessarily have to meet with a psychologist or a support group in person. Online sessions can be just as effective to help you make positive changes in your behavior. 
How does weight loss psychology help me take responsibility for my weight loss?
Seeing a psychologist for weight loss doesn't mean it is their responsibility to make sure you lose weight. Most of the work will be your responsibility. Self monitoring is a big part of achieving your weight loss goals. You also need to establish realistic goals that are achievable. Start with small goals that are easier to reach so that you get the feeling of accomplishment, then gradually set larger goals that are more difficult to reach. You want to set yourself up for success, not failure. 
Can weight loss psychology alone help you lose weight?
Weight loss psychology is not a cure-all therapy. It may be more effective when combined with other weight loss strategies, such as medical intervention. Some patients have medical conditions that contribute to their weight, such as thyroid conditions, genetics, hormones, and other factors. Your primary care physician or a specialist may be able to address any health concerns that make it a greater challenge for you to lose weight. Medication or surgery may be necessary to address the root of the problem. 
The Weight and Wellness Institute Provides Weight Loss Therapy
If you've struggled to lose weight after trying diets and exercise programs, the problem may be psychological. It can be extremely difficult to break bad habits and establish healthy behaviors, but working closely with a weight loss psychologist can help. Being overweight or obese leads to serious health problems and a lower quality of life, which is why South County Psyciatry has established the Weight and Wellness Institute. We want to help people live healthier, happier lives where they feel confident. 
To learn more, call 401-895-9937 today to schedule an appointment.
Recent Posts
Contact Us
The Weight & Wellness Institute
1170 Pontiac Avenue
Cranston, RI 02920
Monday | 8:00am - 4:30pm
Tuesday | 8:00am - 6:30pm
Wednesday | 8:00am - 4:30pm
Thursday | 8:00am - 6:30pm
Friday | 8:00am - 12:00pm
Saturday | Closed
Sunday | Closed