Is Optifast A Good Way To Lose Weight?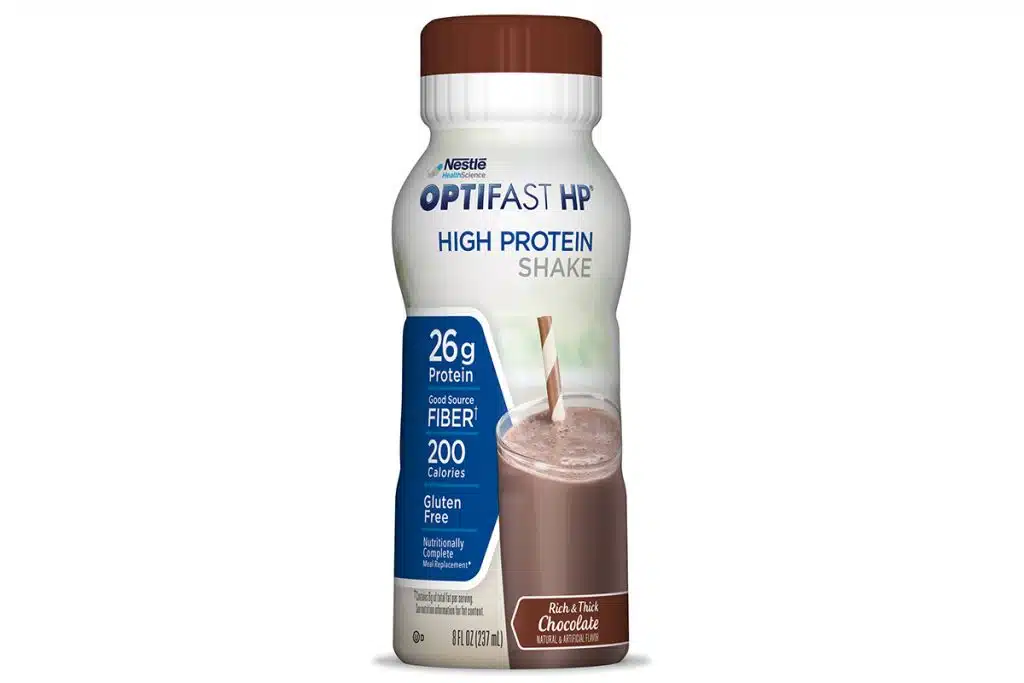 When patients need a jump start on their weight loss journey, the OPTIFAST® meal replacement system can be an essential tool. Using OPTIFAST®, patients may lose as much as 3 pounds a week for women and 5 pounds a week for men. On average, patients lose over 50 pounds during the OPTIFAST® program.
Many patients with high BMI struggle to modify their diets enough to lose weight. They may suffer from weight-related medical problems like diabetes, high blood pressure, high cholesterol, and joint pain. This blog will explain why OPTIFAST® is so effective and how patients can use it to succeed in their weight loss plans.
Effectiveness of OPTIFAST®
OPTIFAST® has been the subject of several medical studies. It is proven effective when used under medical supervision.
Benefits of OPTIFAST®
Medically Supervised
Patients receive dietary counseling and regular medical exams with the OPTIFAST® program at the Weight and Wellness Institute.
Maintain Nutritional Balance
OPTIFAST® is a very low-calorie option much healthier than comparable over-the-counter products. Using OPTIFAST®, patients can maintain their nutritional balance while restricting calorie intake.
Multiple Options
OPTIFAST® includes many very-low-calorie options for weight loss patients:
Soups

Bars

Ready to Drink Shakes

Shake Mix
Why Lose Weight With OPTIFAST®?
With the OPTIFAST® system, as the Weight and Wellness Institute prescribes, your chances of losing significant weight will increase. Overall benefits of weight loss include:
Less Joint Pain
Joints are not meant to support excess weight. When you are closer to your ideal body weight, you may have a lower incidence of arthritis and joint strains.
Lower Risk of Cardiovascular Issues
Heart disease and high blood pressure become more common at higher body weight.
Lower Risk of Diabetes
Being overweight leads to insulin resistance, leading to Type 2 diabetes when it goes unchecked. Type 2 diabetes is a common yet dangerous condition that can exacerbate heart disease and lead to stroke and heart attacks.
More Energy
When you lose weight, you will have fewer feelings of fatigue.
Longer Lifespan
Losing weight extends your lifespan. People who lower their body weight using OPTIFAST® may be able to enjoy their lives longer than those who are overweight or obese.
Better Self-Esteem
Excess weight leads many patients to a negative self-image. You may be happier with your appearance when you accomplish significant weight loss.
Call the Weight and Wellness Institute
We are the only certified OPTIFAST® provider in the state of Rhode Island. Our medical team and support staff can help you maximize your weight loss success and improve your overall health. Call our Cranston office at 401-895-9937 for an appointment and start your journey toward a lower body weight.
Recent Posts
Contact Us
The Weight & Wellness Institute
1170 Pontiac Avenue
Cranston, RI 02920
Monday | 8:00am - 4:30pm
Tuesday | 8:00am - 6:30pm
Wednesday | 8:00am - 4:30pm
Thursday | 8:00am - 6:30pm
Friday | 8:00am - 12:00pm
Saturday | Closed
Sunday | Closed