What is Optifast and How Does it Work?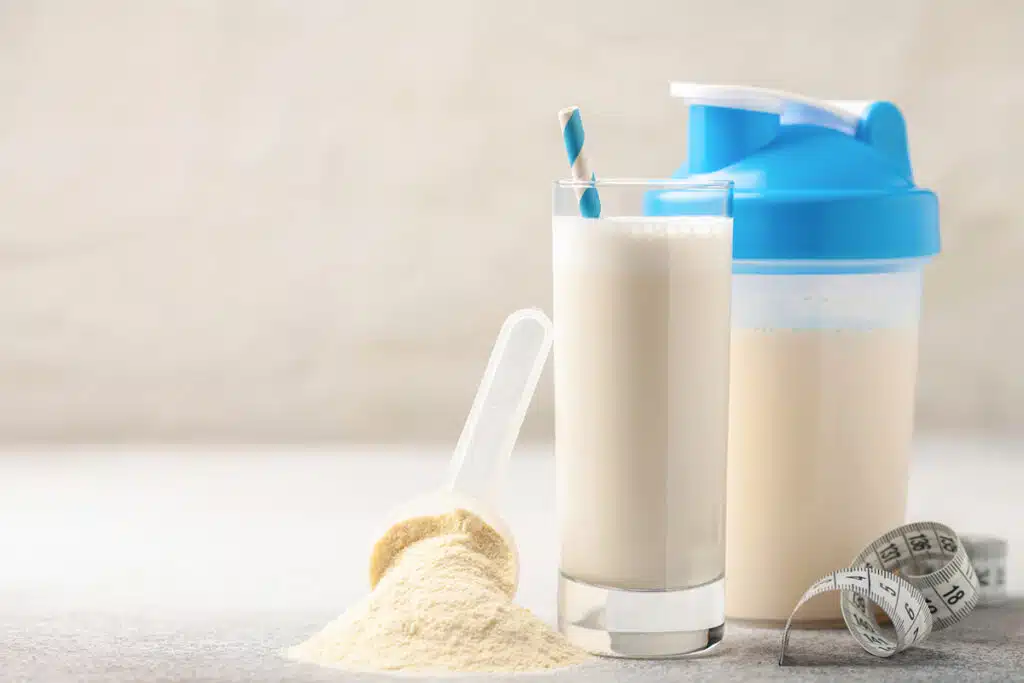 Losing weight and boosting your overall health and wellness is tough - especially when you don't know where to turn. There are so many fad diets that get promoted, as well as influencers on social media who claim to have the secret to weight loss all figured out. 
Sometimes, you just need to turn to the experts. And since Optifast is a medically-supervised weight loss program, you know your health is in the right hands. 
So, what is Optifast and how does it work? Let's take a look. 
What is Optifast?
Optifast is a nutritional supplement that is used as part of a comprehensive weight loss program. Our programs are monitored by medical professionals and include the use of these well-designed supplements. The Optifast supplements are state of the art supplements designed to provide excellent nutrition in a reduced number of calories which allows for enhanced weight loss. We have created nutritional protocols using varying numbers of Optifast supplements per day.
One such program involves a full-liquid diet. Here, the patient will replace all meals with Optifast supplements. This includes a variety of soups, bars, ready-to-drink shakes, and shake mixes that are all available to use. The average time patients spend in this program is about 20 weeks. 
Another Optifast program includes a partial liquid diet. This uses both real food and Optifast supplements. Patients will have one daily meal of solid food while the rest of the consumption will be any of the various supplements. The average time patients spend in this program is about 20 weeks. 
Those who have used either of the above Optifast programs will eventually transition back into eating real food with the help of their support team. The medical staff will then continue to monitor the patient to provide the greatest chance for success. 
Keep in mind that your team of medical experts will determine the best way to adjust the program to meet your needs. Patients with certain restrictions, special needs, or medical conditions (such as diabetes) may still be able to participate in the Optifast program as long as it is tailored to meet their needs by the medical team. 
More Than Just Food
Diets that focus solely on food are bound to fail in the long run. 
Reaching successful weight loss and adopting a healthy lifestyle means being able to understand yourself on a deeper level - and giving yourself the support you need. The Optifast program is not just about food or supplements. 
Throughout the program, patients intend group meetings or individual check-ins. They will meet with nutrition counselors to help teach them about food and how to have a healthy relationship with it. There are also weekly medical visits to ensure everything is on the right path. And, a health and wellness program wouldn't be complete without consulting with exercise physiologists. 
In some instances, counseling may even be part of the program because it is difficult to have a healthy body without a healthy mind. Finding triggers, breaking habits, and changing thought patterns all contribute to a patient's success. 
Is Optifast Right For You?
If you are interested in learning more about Optifast and whether or not it is a good fit for you, contact the team at The Weight & Wellness Institute. We have programs that help patients meet their weight loss goals and create a healthier lifestyle. 
Contact us today at 401-895-9937. Or, request an appointment online.
Recent Posts
Contact Us
The Weight & Wellness Institute
1170 Pontiac Avenue
Cranston, RI 02920
Monday | 8:00am - 4:30pm
Tuesday | 8:00am - 6:30pm
Wednesday | 8:00am - 4:30pm
Thursday | 8:00am - 6:30pm
Friday | 8:00am - 12:00pm
Saturday | Closed
Sunday | Closed