Why Choose The Weight And Wellness Institute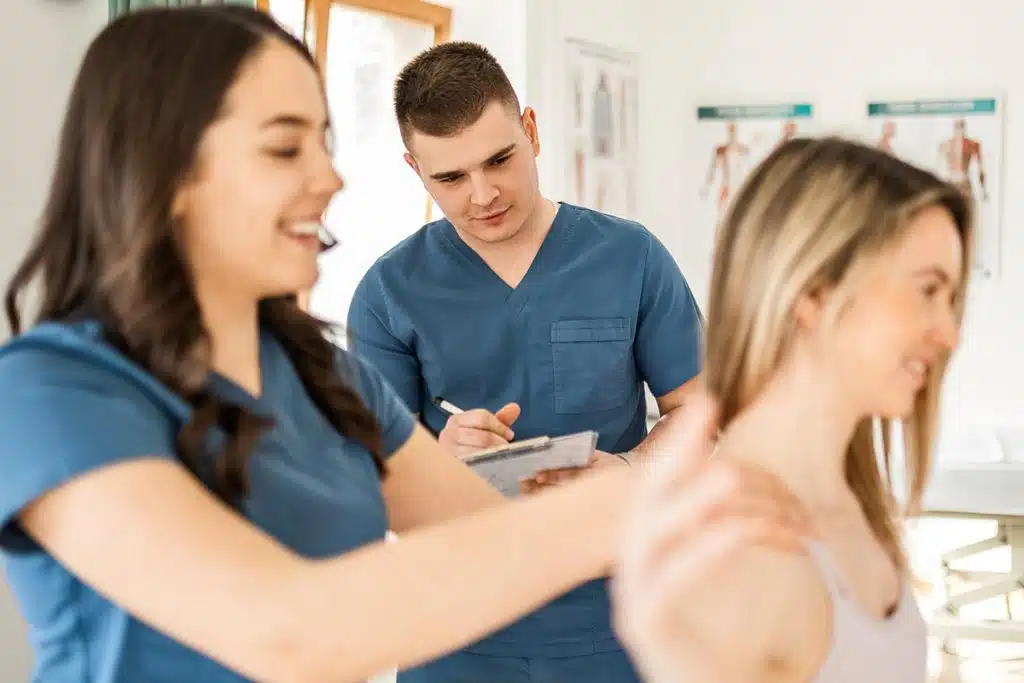 Achieving and maintaining a healthy weight can be a challenge. Millions of Americans are overweight and struggle with weight loss. Being overweight can cause a variety of health problems from well known conditions like diabetes and heart disease to the lesser known connection of increased cancer risk. 
Do you want to lose weight and live a healthier lifestyle? Do you want to feel better and have more energy to do the things you love? Learn why people are experiencing success with the help of The Weight and Wellness Institute. 
Lose Weight Safely 
At The Weight and Wellness Institute we believe in the importance of losing weight safely and at a healthy rate. Unlike fad diets that may cause you to lose a significant amount of weight in a very short time, we provide programs that will help you lose weight gradually, which is better for your body and health. Losing weight too quickly can lead to muscle loss, an increased risk of gallstones, and a lack of necessary nutrients. Safe, gradual weight loss means you are less likely to gain the weight back. 
Maintain Your Weight 
Our goal is to help you achieve a healthy weight and also maintain it. We don't just send you on your way once you reach your weight loss goal. We provide you with the education and the tools you need to continue with the healthy lifestyle that helped you lose weight. You have our support going forward, to whatever extent you need it, and we are glad to welcome you back if you need a refresher. 
Psychological Approach 
A big part of establishing a healthy lifestyle is psychological. Our mental health and learned behaviors have a huge impact on the way we eat, the way we live, our attitude toward exercise, and many other aspects of life. It may be necessary to learn new ways of thinking that can help you make positive choices and lasting changes in your lifestyle and the way you see yourself. Learning to have a healthy self-image begins before weight loss and should exist independently of the number on the scale. 
Focus on Health Over Weight 
At the Weight and Wellness Institute, the goal is to achieve better overall health more than a specific number on the scale. The definition of a healthy weight is not the same for everyone. Our staff is made up of doctors, nurses, and a variety of medical specialists who can assess your health and determine what your health and weight goals should be. 
Highly Qualified Doctors and Staff 
The Weight and Wellness Institute is run by a highly qualified team of doctors, dieticians, psychiatrists, psychologists, nurses, and other medical specialists. We have the knowledge and expertise to help you achieve a healthier lifestyle through safe weight loss, nutrition, exercise, and mental health. 
Nutrition Counseling and Meal Support  
When it comes to weight loss, the larger piece of the puzzle is nutrition. While exercise is also important, studies have shown that weight loss is more driven by what and how much you eat. We provide dietary counseling and ongoing support to help you eat a healthier diet that will not only lead to weight loss, but help you feel better and reduce your risk of a wide variety of health conditions. We also provide meal replacement supplements to make it easier to stay on track. 
Specialty Programs for Specific Health Conditions 
Our services include condition-specific programs for diabetes and other health conditions that can ensure that you lose weight safely and reduce the risk of complications due to preexisting conditions. 
Get Started Today 
If you're ready to begin your journey toward better health and wellness, call 401-895-9937 or contact us today to learn more and schedule an appointment. 
Recent Posts
Contact Us
The Weight & Wellness Institute
1170 Pontiac Avenue
Cranston, RI 02920
Monday | 8:00am - 4:30pm
Tuesday | 8:00am - 6:30pm
Wednesday | 8:00am - 4:30pm
Thursday | 8:00am - 6:30pm
Friday | 8:00am - 12:00pm
Saturday | Closed
Sunday | Closed